Hi everyone,
did you ever ask yourself, why the hack is chrome running so many processes ?
This image shows only 5 processes, but this can go up to an nearly insane amount.
According to some articles I read, chrome encapsulates every single page into its own process, to prevent crashing the browser when one page goes down.
Chrome provides a way, to get an overview of the processes it runs. To see it, go to you menu => more tools => Taskmanager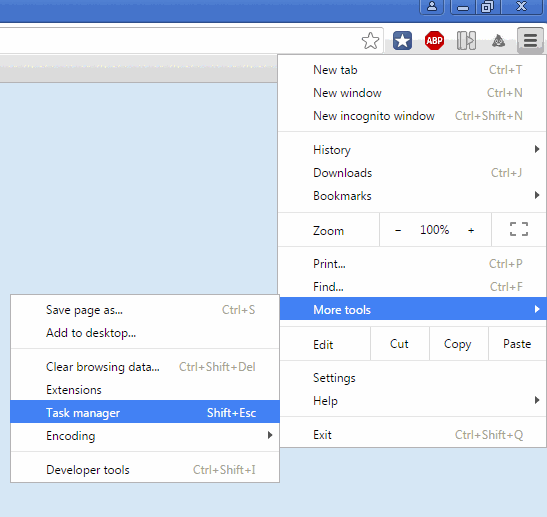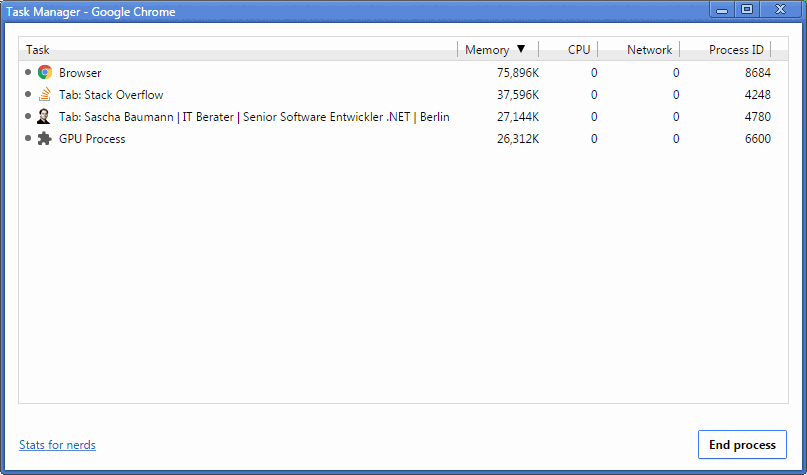 And here you see the different processes Chrome is using. There is one for the browser itself, some additionals for certain features (In this case GPU) and one process for every page you have open at the moment.
Have a nice sunday
Sascha